BONNAROO-BOUND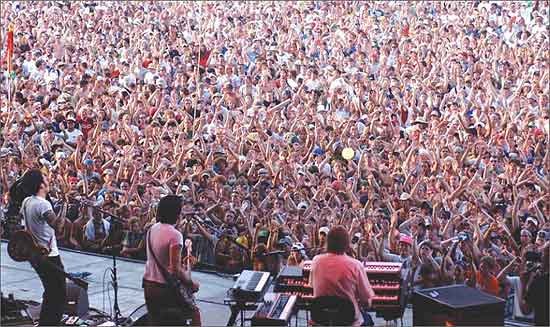 I am competing in a climbing comp tonight since i have to wait for my dad to get off of work in order to go to bonnaroo.
It's nothing big - just a local climbing comp.
It kinda sucks because there is no girl division, so i have to compete with all the advance guys. Oh well, i need to let my ego rest. ;)
anyways, IM OFF TO THE BIG 'ROOOOOO!!!!
have a good week everyone! I will be back Sunday night!!!