Yesterday my training included:
-25 minute bike ride
-200 push-ups
-200 crunches
and the pushups were KILLER. I do 10 sets of 20, and each set i feel like i'm going to collapse. Me and push-ups don't get along!
I'm not as good as this 6 year old kid who did 10,000 pushups in like 3 hours! check it out: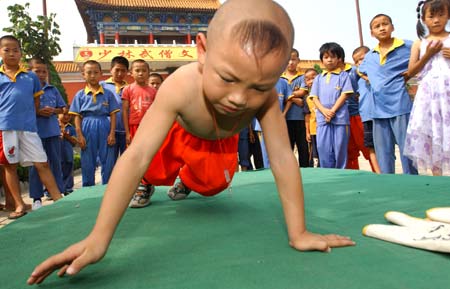 The crunches are EASY , i could do 500 more! (i hope my coach isnt reading this, LOL)

but i seriously could... so... i might do that later.
anyways, just wanted to update you guys on training!!!
-7 routes above 5.8 (Easy, Fun - i haven't dont routes in MONTHS!)
-worked on HARD advanced routes (5.12+) and i got close to sending a couple. I did all the moves on them, but with falling a couple times... They were really hard and since I am a boulderer, I have little endurance!)
-i'm about to do a vinyasa flow...